Congratulations to the following for the performance at the EOAC championships 4 x 800 girls team finished 1st at the EOAC meet with a time of 12:13.56 Jaylene Jackson, Claire Evans, Miriam Figley, Hannah Cunningham Hannah Cunningham won the 3200m with a time of 12:34.84
Today our 5th grade students had the opportunity to help plant the East Palestine Community Garden! 🪴🌹🫑 Thank you to Threshold Residential Services for providing such a fun, hands-on learning project for our students! Also, thank you to Mrs. McKim for organizing this opportunity, and to Mrs. Roberts & Mrs. Wagner for leading our kiddos on this adventure! 🤎🌻👩‍🌾🧑‍🌾🧡 #WeAreEP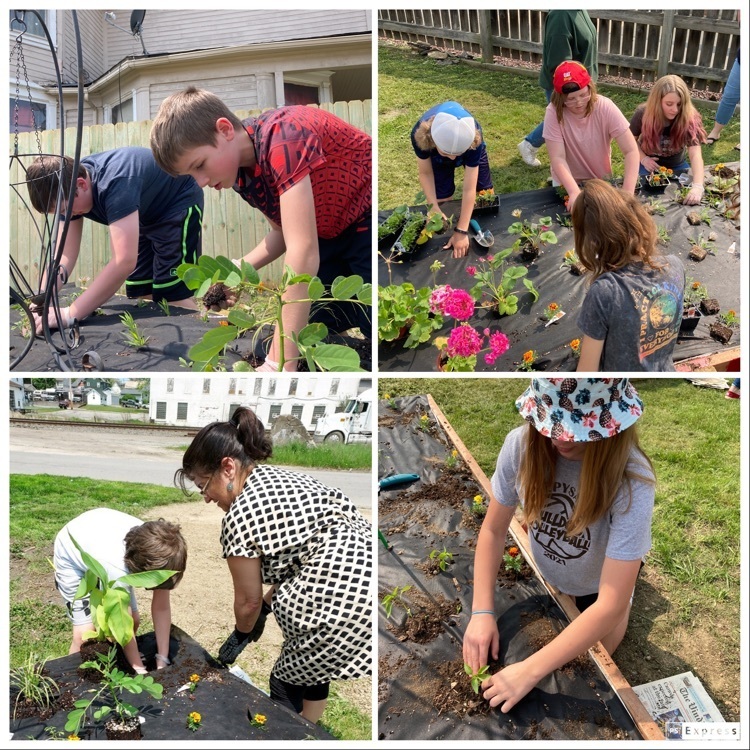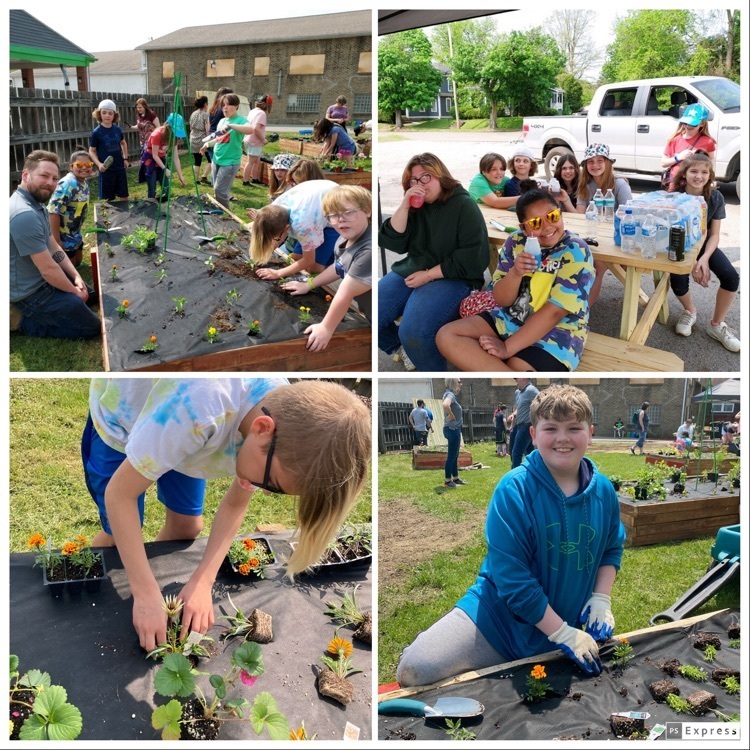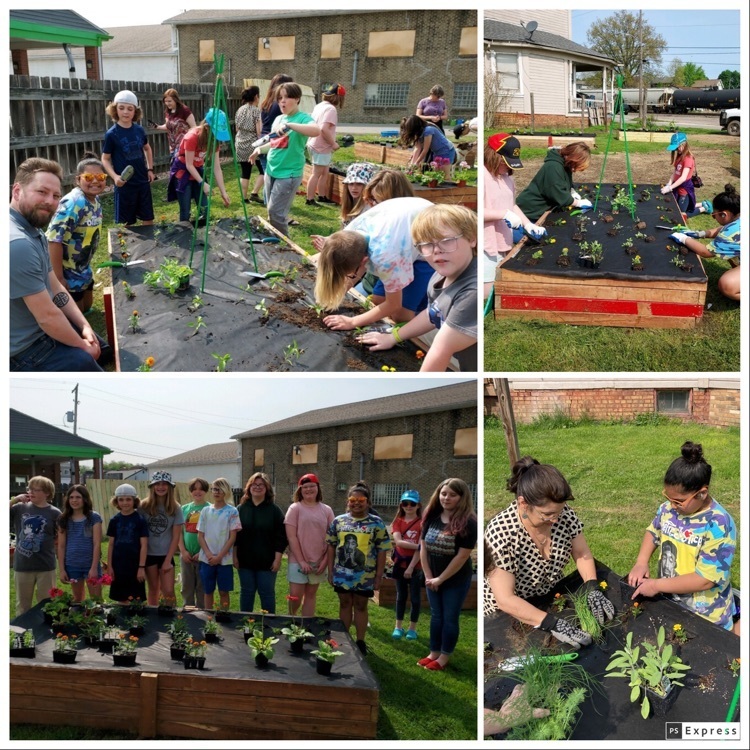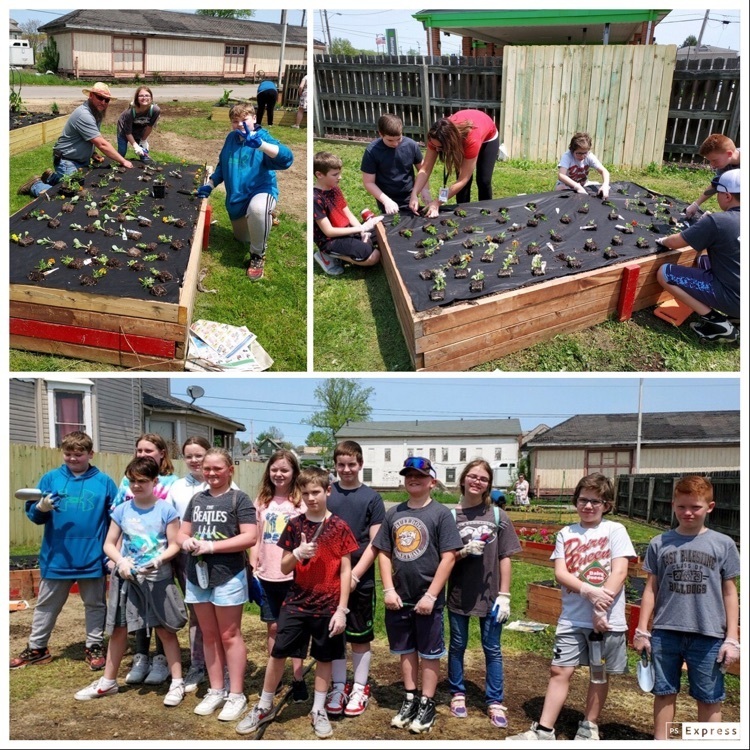 Congratulations to the Following MS student-athletes: Drew Bycroft won the EOAC MS Conference meet in Long Jump with a best jump of 16ft 11in. Oliver Sneaker finished 2nd in the 800m with a 2:52.50 time. The 4x400 boys relay team (Avery Klingensmith, Tanner Morrow, Landon Cope, Michael Chestnut) also placed 2nd with a 4:39.40.
EPMS hosted a Women in STEM night on Tuesday, May 10th. We welcomed four different women who spoke about their careers and what it is like to be a woman in their field. Special thank you to Sarah Bye, Amanda McCutcheon, Angela Simmons, and Skye Tancer for sharing their time, knowledge, and enthusiasm with our girls! Many of our lady Bulldogs have bright futures in the STEM field! 🔬🧪👠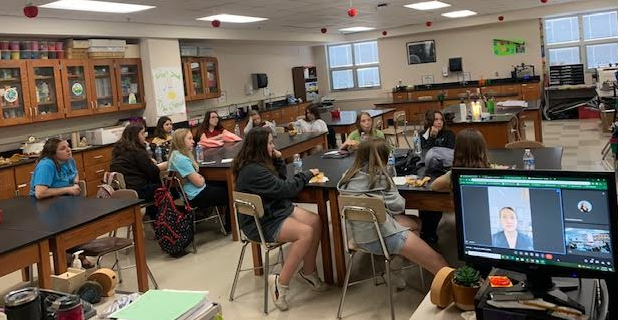 Weather Update for Athletic Events 5/6 & 5/7 The MS Invitational will take place today 5/6. Baseball and Softball at East is cancelled for today 5/6. Baseball vs. Wellsville is also cancelled for tomorrow 5/7.
CONGRATULATIONS to the following 6th grade students who were selected as 2022 Kent State University Rising Scholars: Marley Haldiman, Kadin Buckius, Angeleah Knicely, and Leonnah Knicely! 👏🌟🎉 These students will have the opportunity to experience hands-on learning activities throughout NE Ohio, be mentored by current KSU students, and upon completion of the program, are eligible for college scholarships to Kent State University Columbiana campuses! #WeAreEP🤎 @Kent State Columbiana County Campuses

Congratulations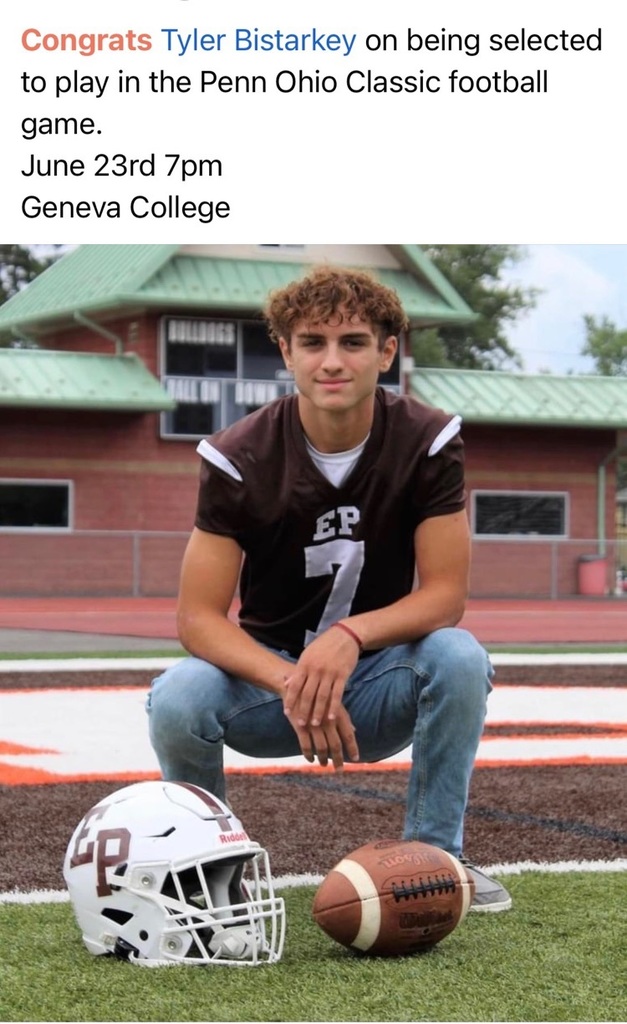 Due to the Columbiana County High School Meet being cancelled and moved to today 5/4 due to weather concerns, we have to cancel the MS league meet today 5/4. We don't have enough officials available to safely put on a track meet today.
The EP Volleyball program is hosting a summer camp for all girls entering grades 1-8 from June 6-8. Registration forms are available in the elementary and middle schools. 🏐🧡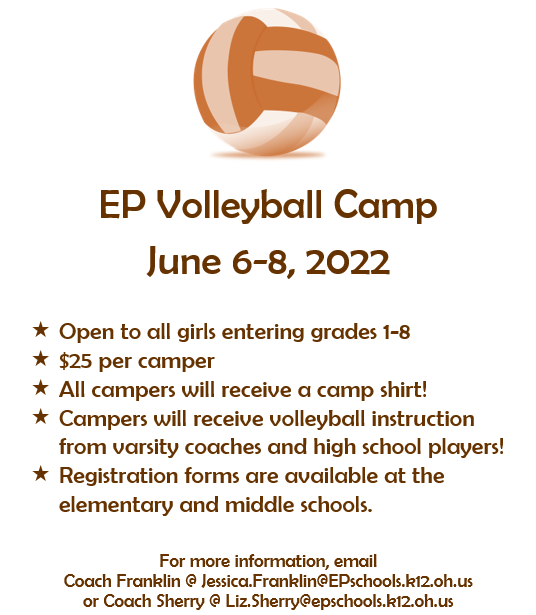 "A great teacher takes a hand, opens a mind, and touches a heart" -Anonymous 🖐🧠❤️ This week we honor our teachers and staff members who dedicate themselves to teaching and nurturing the students of EPCSD! Please take a moment to recognize a teacher &/or staff member (or multiple) who have made a positive impact on the lives and education of the students in EP. 📚🎶🏈 #WeAreEP 🤎🐶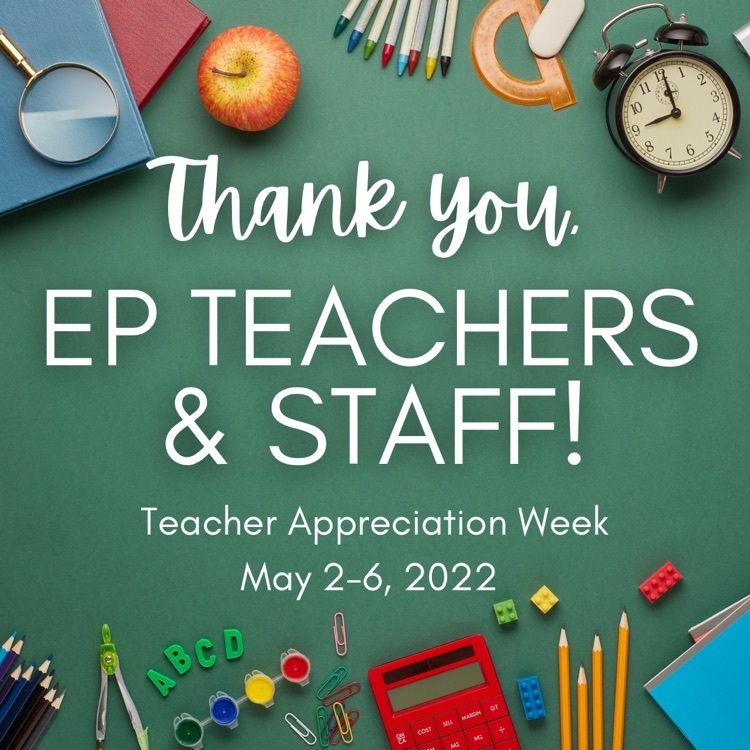 Congratulations to the EPMS 2022 Science Fair winners! 👏🎉 The creativity and collaboration among all contestants was remarkable! 🧪🧬 A special thank you to our science teachers, Mrs. Best, Mrs. Fink, and Mrs. Wertz for planning and hosting the event! 🤎🧡 #WeAreEP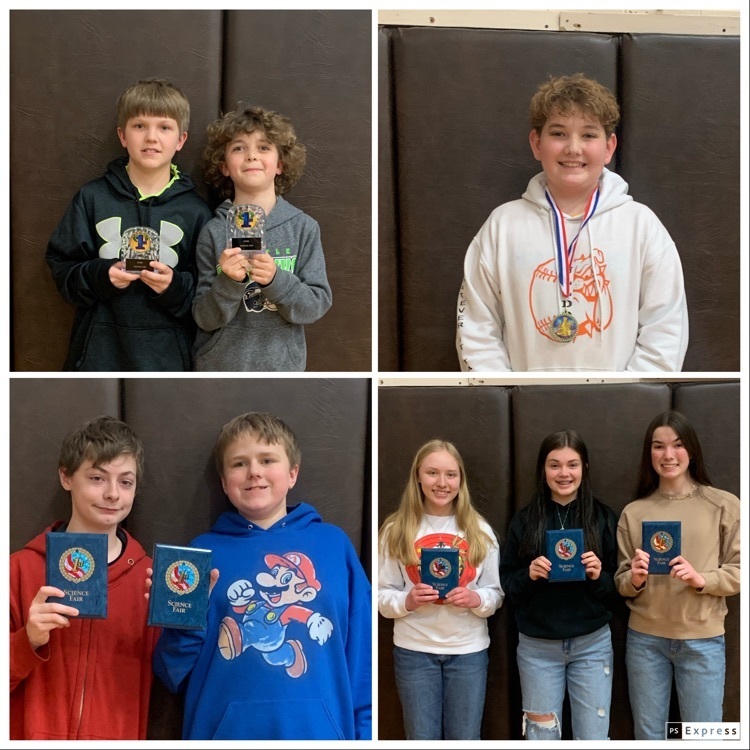 The Walk Relay for Ukraine will be held on Saturday, June 11th from 10am-2pm at the East Palestine High School Reid Memorial Stadium. Please see the flyer for details!
SPECIAL NEEDS ACTIVITIES: "Hey.. I want to play…." UPDATED Spring 2022 Ride a Bike!! ICAN BikeCamp ●
www.icanshine.org
When: June 13th - 17th, 2022 Where: Boardman Glenwood Middle School, Boardman, OH Hosted By: Down Syndrome Association of the Valley
https://icanshine.org/ican-bike-boardman-oh/
● Must be 8 years old with a disability–learn to ride a bike!! SWIM… ● Diverse Abilities Adaptive Swim Lessons (DAASL) ○ @ the DAVIS YMCA ■ Caroline Constantinovich/330-480-5656 ext 250 ■
cconstantinovich@youngstownymca.org
● PALS+ Private Swimming Lessons ○ @ Jewish Community Center ■ 330.746.3250 ext. 112 ■
aquatics@jewishyoungstown.org
● S.W.I.M. Whisperer (Super Fish Swim School) ○ @ Creekside Fitness Center ■ 234-207-2378 ■
superfishswim2020@gmail.com
Baseball... Challenger Baseball League ● Boardman Community Baseball ● Games held at Boardman Field of Dreams ● Boardmanbaseball.com –to print paper registration (only) ● Contact-- Jim Colaluca 3307706263 Adapted Sports Program of Ohio... ● Adaptive Sports Ohio ● Basketball NEW– Dream Camp!! ● Tennis (at Volney Rogers) ● Power Wheelchair Soccer ● Sled Hockey (Competitive) ● Softball ● Track (Competitive) ● Contact Cara or Stephen ● 330-601-1400 Dance... Limitless Dance Company ●
www.torriesacademyofdance.com/limitless-dance-company.html
● 5918 Market St. Boardman, Ohio 44512 ● (330) 758-8083 or (330) 881-3257 Archery… On Target Outfitters
http://ontargetoutfitters.org/canfield-home-page
● 7209 W. Calla Road, Canfield, OH 44406 ● (330) 423-5101 ● AUTISM & ARCHERY Soccer… ● TOPS Soccer ● TOPSoccer - Ohio Soccer Association ● All disabilities ● Contact Cathy Licht ● 330 638-4050;
celwings1@aol.com
Ride a horse... "Focus HippoTherapy" ● Dawn Speece (330) 507-7424 ● Duck Creek Road, Berlin Center ● Check out their facebook page! Cub Scouts/Girl Scouts… ● Fun outdoor and indoor activities for all abilities ●
www.beascout.org
○ Put in your zip code to find group ● Contact John Brkic
john.brkic@gtcbsa.org
Cheer… ● MISS DANA'S DIAMONDS ● Tumbling and Recreational Competitive Cheerleading ● Special Needs Cheer Team ●
https://flipformissdana.wixsite.com/website
● 3305016158 ● Locations in Boardman and Salem Gymnastics... ● Ohio Gymnastics Institute ● Heidi Soriano ● 330-652-4386 ●
www.ohiogymnasticsinstitute.com
Special Olympics ● Mahoning County Special Olympics ● Facebook: Mahoning County Public Special Olympics ● Bowling ● Baseball ● Track and Field ● Basketball ● Bocce ● Contact- Jack Gruper 3307274971
jgruber836@aol.com
● Contact - Dave Grossman 3307204818
dagrossmancpa@yahoo.com
Go to the Beach... Friends for the Youghiogheny River Lake want to give access to the lake and recreation areas to as many people as they can. They decided to purchase beach wheelchairs! The Spillway Recreation Area Beach is now ADA accessible! If you visit and have a need for one of the beach wheelchairs feel free to call or visit the Park Office at 814-395-3242
https://www.facebook.com/YoughioghenyUSACE/
Links... ●
https://autismmv.org/
●
https://www.dsav.org/

Due to weather concerns the MS Columbiana County Track Meet scheduled for today 4/27 at Crestview, has been postponed until Friday 4/29.

EPMS Hosts "Women In Stem Night"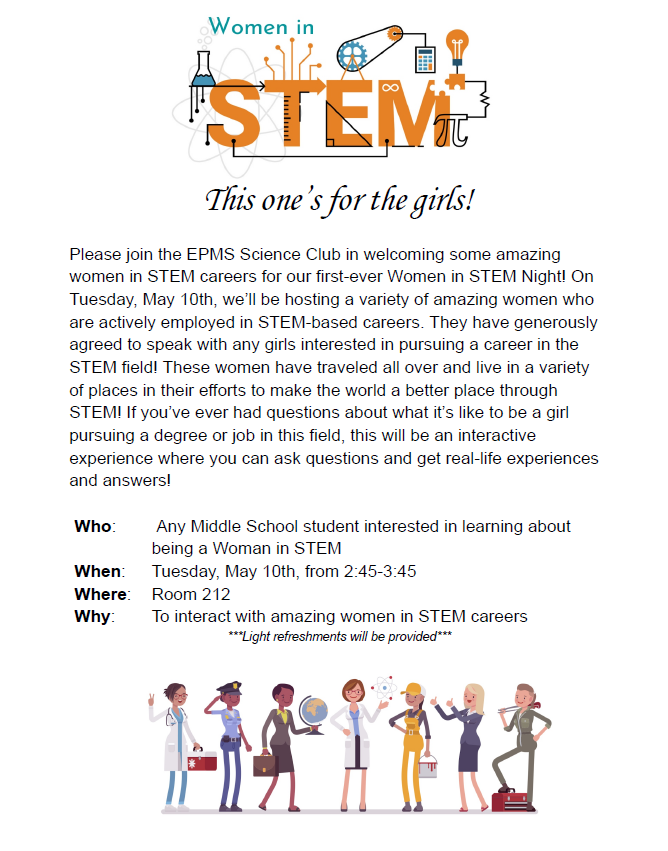 Festival of Bands to Be Held May 5th.
Mark your calendars, Bulldogs, the EP Festival of Bands will be taking place on Thursday, May 5th! 🤎🎺🥁🧡 #WeAreEP 🎶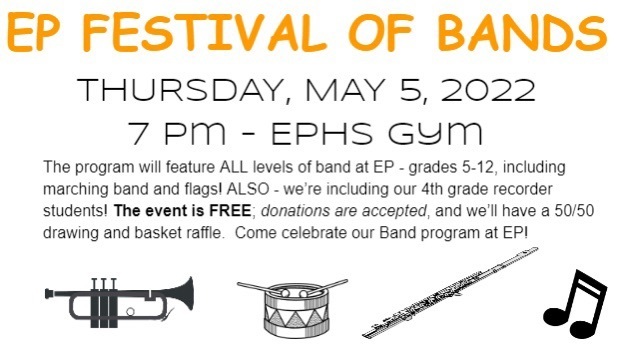 East Palestine Preschool is still taking registration for the 2022-2023 school year. Limited space is available in the 4 year old all day class, 4 year old half day class and the 3 year old half day class. Registration packets are available in the Preschool Office at 200 W North Ave. or by calling 330-426-5306.
KUDOS to our EPMS Students of the Month for April! 🤩☔️ We love your "SWAG" (skills, willpower, attitudes, & goals)! 📚🧡💯

Today's (4/21) Baseball game vs Heartland Christian has been cancelled due to field conditions. The game will be made up on Friday (4/22)