EDIT MAIN
East Palestine City Schools
200 West North Avenue
East Palestine, OH 44413
Chris Neifer, Superintendent
330.426.4191
July 30, 2020
Dear Bulldog Families,
The upcoming school year is approaching and presents some very unique challenges to prepare for it. We are creating processes for the restart of our educational process with the safety of our students, families, staff and community in mind. During this planning process, we have been utilizing the mandates, recommendations and guidelines from The Columbiana County Health Department, The Centers for Disease Control (CDC), Governor DeWine's office, The American Academy of Pediatrics, The Ohio Department of Education, and stakeholder survey results. These resources have provided valuable guidance during this planning process and have allowed us to stay focused on the health and educational needs of our students, staff, and community.
Our plans are being developed to allow each family to send students back to the building, full time face to face in the fall, or to access learning through an online platform at home. We understand that each student is unique and each student will have different needs and situations. We will continue to monitor any changes in the Ohio COVID-19 Risk Level designation, and will comply with any escalating orders. This includes face covering guidelines and possible continuation of online learning during high risk periods.
Regardless whether your family chooses face to face instruction in the buildings, or the online learning platform from home, your student(s) will remain an East Palestine Bulldog. Our staff will continue to support their development and learning with high quality education, meals, extra-curricular activities, and social emotional support. The information below contains a more detailed description of the two available learning options. To assist us in continuing our preparation for the school year, please review the options and complete the online registration link on the district website and district Facebook page by August 10th. Copies of this letter will also be mailed to families. We will continue to provide you with updated information regarding your chosen educational setting once we have accurate student numbers.
Educationally yours,
The Bulldog Administration Team
Please use the QR Code or the link below to access the registration form to select your child's fall schooling option. The form can also be accessed through the district website and Facebook page.
Please complete by August 10th.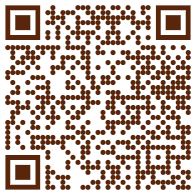 East Palestine City School District
Fall Learning Opportunities 2020
Below are the descriptions of the two learning opportunities available for the start of the 2020-21 school year.. Once your family decides the most appropriate option for your student(s), we expect that your student(s) will continue with that option for the first 9 weeks of the school year in order to create the best possible educational experience for each student. You will have the opportunity to adjust your option for the second 9 weeks at a later date.
Option A: In-Person Classes
●Students will attend school in person, during normal hours and days
●Increased disinfecting and cleaning will occur
●Every effort will be made to socially distance students according to American Academy of Pediatrics and CDC recommendations, however class size may not necessarily be reduced due to space constraints.
●A face covering policy is being developed in collaboration with all Columbiana County School Districts and the Columbiana County Health Department. Students will be required to use a face covering while on the bus, and in school during close contact activities, including labs, partner/ small group activities, changing classes, or other high risk times.
●All faculty and staff will be required to use a face covering.
●Parents are expected to monitor their children for Covid-19 symptoms daily, including temperature checks. Any student with a temperature beyond 100.4, or is exhibiting Covid-19 symptoms is not allowed to attend school and must stay home and consult their doctor.
●Any students showing Covid-19 symptoms at school will have their temperature taken, be required to mask, and isolate in a monitored room while a parent/guardian is notified to pick up. Parents/guardians must respond promptly to notification of illness.
●Students will have access to hand sanitizer and/or hand washing stations.
●Students may disinfect desks before and after class. Supplies will be provided.
●Water fountains have been replaced and now will only be used to fill bottles, no direct drinking.
●Guidelines and safety protocols may adjust based on health department mandates.
Option B: Remote Learning
● Students are assigned curriculum through Bulldog Online and will work at their own pace daily to complete units that are based upon the Ohio Core Academic Standards and in line with the curriculum established by EPCSD.
●Students will complete units in English Language Arts, Math, Science, Social Studies, and required electives depending upon grade level requirements.
●Our teaching staff will monitor assignment completion, attendance, and support for any technology issues.
●Students will receive a Chromebook, if requested, to use for online learning.
●Students need to have internet access.
●Students will be able to pick up a bagged breakfast and lunch at a central location